The roots of the Children of the Night Congress series go all the way back to the Bram Stoker Centenary Conference in London, April 2012, where Hans de Roos met with Dacre Stoker, Elizabeth Miller, Marius Crisan, William Hughes (then at Bath Spa University), Sam George, Clive Leatherdale and other Dracula scholars. One of the results was that Hans visited Marius in Timisoara in Autumn 2012, another one was a cooperation with Dacre for the Dracula Travel Guide. In March 2013, Hans met with Dacre in Dublin, and was introduced to Jarlath Killeen and other staff members of Trinity College. In November of the same year, Hans and Dacre traveled through Romania together to promote the planned Travel Guide, and met, among others, with Daniela Diaconescu, co-founder and president of the Transylvanian Society of Dracula (founded in 1991).
Another important event was the BBEC conference, organized by Marius Crisan and his colleagues of West University Timisoara in June 2015. Here, Marius, Hans and William Hughes met again, and Hans teamed up with Magdalena Grabias of Maria Curie-Skłodowska University, Poland. On the photos, we also see Nancy Schumann, Duncan Light, Kaja Franck and Kristen Bone. The organizational model developed by Marius became one of the foundations of the later COTN conferences.
A further source of inspiration was the IVFAF Festival and Conference in May 2015 that Hans attended as a speaker, together with Dacre Stoker.  This event had a smaller and more informal set-up. Stella Louis from Paris was one of the presenters there; today, she joins our virtual conference as a speaker and moderator.
After the IFVAF Festival, Hans traveled to Brasov to meet with his old friend Andreea Vechiu (pun intended; "Vechiu" means "old.") While staying in town, he received a message from Florita Nechita, Lecturer at the Transilvania University of Brasov. The three met, and Florin offered his cooperation for future academic gatherings related to Dracula. He invited Hans to be a photo teacher at his planned Transylvania Creative Camp in Targu Lapus, in the North of Romania, in August/September 2016. This turned out to be an extremely intensive "immersive" week-long event with a large group of Japanese, Austrian, Italian and Romanian students, during which Florin demonstrated his considerable organizational skills. The photo gallery shows some of the instructors and students.
Meanwhile, the Transylvanian Society of Dracula had engaged Hans as the Acting Editor of Letter from Castle Dracula, its official bulletin. As the Society would have its 25th anniversary in 2016, he took the initiative to continue the tradition of the World Dracula Congresses organized by the TSD since 1995. Thanks to his contact with Jarlath Killeen, Trinity College agreed to host the event. Two colleagues from the BBEC Dracula Workshop stepped in now: Kristen Bone and Magdalena Grabias. The cooperation with Kristen was short, with Magda long—and it is still very alive! When Kristen dropped out and the organizational input from the TSD mother chapter in Bucharest started faltering, a good deal of the work was shifted to her shoulders. Her talent and energy contributed to the great success of the Dublin conference and the continuity thereafter.
In the photo gallery, we see various friends who participated in the later Children of the Night Dracula conference in Brasov, such as Marius Crisan and Victoria Amador, or have joined today's virtual event, such as William Hughes, Clemens Ruthner, Duncan Light and Nancy Schuman. Here, the first edition of the costume contest took place, with Susan Watson as the winner with her 'fangtastic' Anna Valerious outfit.
Although the symposium organized by the Helion Science Fiction Club in Timisoara did not focus on vampires, there was enough common ground for Hans, Magda and Sorcha Ní Fhlainn from Manchester to follow Marius Crisan's invitation and join this literary conference. This again solidified our personal friendship, and we are happy to welcome Sorcha as a keynote speaker to today's virtual event!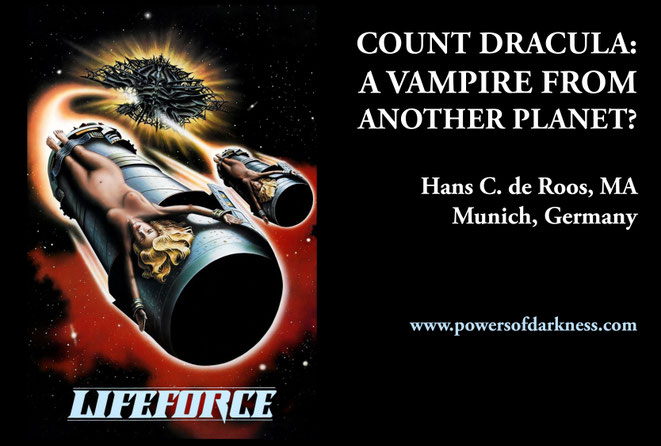 Despite the success of the Dublin event, the Romanian branch of the Transylvanian Society of Dracula only days later announced that it would subsume itself under the newly established American Chapter of the TSD, based in Kutztown, Pennsylvania; already during the conference, it was intimated that no further international academic events would be supported. As this would leave Europe without an organizational platform for further Dracula conferences, already in Dublin, Hans urged the speakers to join a new initiative that would organize future conferences on its own account; Magdalena provided the fitting name "Children of the Night." In November 2016, this platform started managing the "Children of the Night" Facebook group. Now, Florin Nechita's offer kicked in: the 2018 conference was hosted by Transilvania University of Brasov. Florin coordinated the conference with the local Dracula Film Festival, and organized a whole range of further cultural activities. Although the group was somewhat smaller than in Dublin, both the quality and the atmosphere were great, and many speakers who joined us in Brasov now take part in the 2021 virtual event again. John Gordon Melton, keynote speaker at the Dublin congress, today serves in our Scientific Committee.
The follow-up conference was planned for October 2020, but had to be postponed due to the Covid pandemic; finally, it was turned into a virtual event. Magda managed to let Maria Curie-Skłodowska University step in as a co-host, and the Organizing Committee now operates from Lublin, Brasov and Bantayan Island, where Hans is based since the end of 2017. The virtual edition 2021 turned out to be a great success and fun with three full days of presentations, excellent speeches from international keynote speakers and participants from all over the globe, as well as short films screenings, a costume contest and online parties every night. 
More photos of the discussed events can be accessed through www.vampvault.jimdofree.com/photos/
All photos (except the Helion Magazine cover) by Hans Corneel de Roos.
The 2021 "Children of the Night" Congress was followed up by two publications: 
A special issue of the Bulletin of the Transilvania University of Brasov, Series IV, dedicated to Dracula and vampires: "Children of the Night" – Vampires in Literature, Film and Folklore, edited by Magdalena Grabias, Hans C. De Roos, Cristian Pralea, Florin Nechita.
Children of the Night" Dracula International Congress (virtual event) April 16-18, 2021, Book of Abstracts, edited by Magdalena Grabias, Hans Corneel de Roos, Florin Nechita, Universitatea Babeș Bolyai Presa Universitară Clujeană, Cluj, Romania, 2021.
Both publications are available for FREE DOWNLOAD HERE.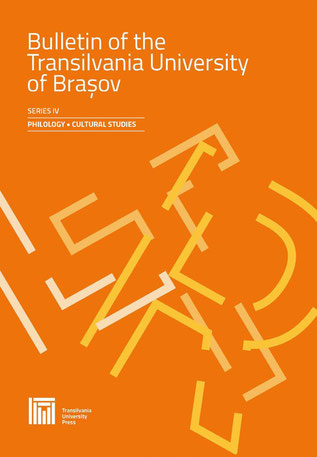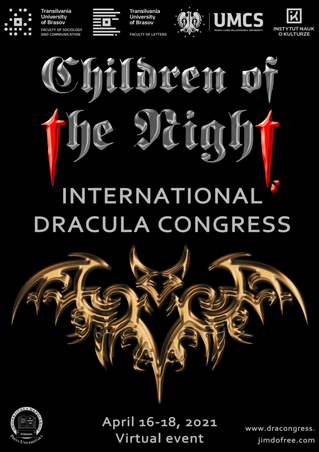 In 2022 Hans de Roos decided to retire from his organising duties, but he will still actively participate in the conference as this year's keynote speaker. Two new members stepped up and joined the Organising Committee for the 2022 Congress and hopefully many more to come. This year's edition is being organised by the original "Children of the Night" members and organisers: Magdalena Grabias (Maria Curie-Skłodowska University in Lublin, Poland) and Florin Nechita (Transilvania University of Brașov, Romania) and the new members: Enrique A Palafox (Doctor in Modern Literature & a Creative Designer based in Mexico City and initiator of The Dracula Store) and Yuri Garcia (State University of Rio de Janeiro in Brasil.) We hope this year's Congress will be an enjoyable and attractive event and we look forward to seeing you all in November.